Megan Claire recommends you:
Dining in Darwin
#Darwin is a haven for foodies from all over the world. Local #foodanddrink is a mixture of Australian and International cuisines and must be tried. Here are a few suggestions for your meals. Enjoy!
---
A tropical city where nature reigns supreme, Darwin is a haven for foodies from all over the world. A melting pot of Australian and International cuisines, Darwin's tropical climate translates into a thriving outdoor dining scene, where locals and visitors alike enjoy shady outdoor restaurants as an escape from the heat.
Locals enjoy the abundance of fresh, tasty seafood which is caught each day from the coast, and international visitors revel in the options for native Australian meats such as kangaroo, emu and crocodile.
Authentic Thai, Chinese, Indian and Vietnamese cuisine is also showcased throughout Darwin and a number of the most popular restaurants now specialize in Asian Fusion cuisine.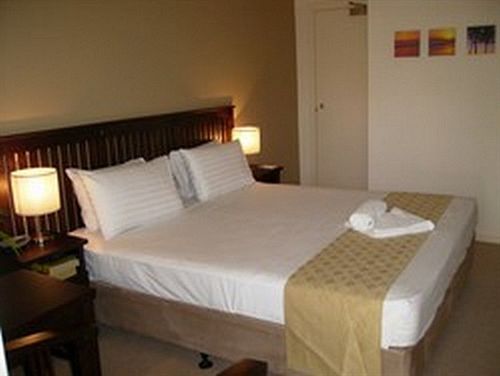 You may also like
3 Day Buffalo Dreaming Top End Tour
The following are your best options in Darwin for breakfast, lunch and dinner.
Breakfast:
Laneway Specialty Coffee: 4/1 Vickers Street
A fantastic coffee shop with an amazing offering for breakfast and brunch, this is similar to a big city cafe and offers the best coffee in town.
Great service, and a fun, upbeat atmosphere – this is a popular local spot so will always be buzzing with activity and customers.
The Pearl Restaurant Darwin: 9/27 Smith St.
A fantastic restaurant/cafe with fabulous coffee and a great selection of options for breakfast/brunch. Prices run from $13 – $23 for a meal; great value for money for a mid range restaurant.
A great Australian breakfast cafe with a warm, friendly and vibrant atmosphere.
Lunch:
Eat at Martins – 6 Caryota Ct, Coconut Grove
Prices range from $9-$19, and this is a great little lunch spot for healthy food, with a wide selection of Vegetarian options.
A little out of the city center, though worth the drive for delicious and healthy food with fabulous flavors.
Ruby Vietnamese Restaurant – 48-50 Smith St, Darwin
Fantastic and flavourful Vietnamese food. Food is always fresh, and there is a fantastic outdoor eating area which is always full over lunch.
The selection of Pho dishes is good and all reasonably priced around $15. Good selection of Vietnamese starters, stewed dishes and stir fries all under $18. Wine list is short though with enough selection to keep guests happy.
Dinner:
Hanuman Restaurant 93 Mitchell Street
An upscale Asian dining experience, the flavors of food here are truly out of this world.
Fantastic selection of both Thai and Indian cuisine, with large portions and authentic recipes, the customer service is excellent, and the ambience of the restaurant is great.
Make sure to make a reservation as this is a popular restaurant and is frequently booked out in advance.
Pee Wee's at the Point: Alec Fong Lim Dr, East Point
With a price range of $19-$50, this is a fabulous location for a mid-range dinner with spectacular views and excellent customer service.
Australian cuisine, this restaurant has a reputation locally for fantastic food which is always cooked to perfection and immaculately presented.