Will recommends you:
Japan in 12 Days
Let's face it, #Japan is seeped in #culture. We had 12 days to explore and still didn't feel like we scratched the surface. In Tokyo, we got up terribly early and went to the famous fish market. We made it out to Nara to see the deer. But our favorite parts all seemed to revolve around #foodanddrink.
---
Japan Essentials: Incredible Food, Culture and Fun
Continuing with my itinerary summary posts, I thought I'd follow up Bali with Japan. Japan has always been one of those countries high on my places to visit and with my mega trip in 2012, I knew it was a place I couldn't miss. Just thinking about the food I'd have was enough to get my mouth watering. I did Japan at the end of my trip and I hope this itinerary breakdown will be helpful to everyone!
Overview
When planning for Japan, I knew I wanted to try to get a good overview of the "best of the best" of the country. So I knew that would have to include Tokyo and Kyoto but filling in the blanks was a challenge as there just wasn't that much online to go on. It was a lot harder than other countries in part due to the difference in language and lack of English based sites. Restaurants were also a hard part to figure out as I didn't really want to rely only on TripAdvisor's biases so luckily in Shanghai I was able to ask a Japanese classmate and her friend for some suggestions which worked out well.
The overall trip to Japan was a huge success as we got a combination of incredible foods (the big thing we looked forward to everyday), culture, history, outdoors and everything that goes with the big city of Tokyo. I will say though that it was extremely hot and sticky during August. That certainly weighed down on us and we found ourselves a lot more tired than usual.
If you've got 10-12 days only in Japan and want to see some of the best of the best, then you're in the right place. Read on!
What We Missed
Oh man, this list would be a very long one if I list all the other things I wanted to do in Japan but if I just focus in on what I had to drop out during planning, it'd be the following:
- Climbing Mount Fuji (I was thisclose to doing it but alas the weather conditions weren't very good)
- I wish I got to spend a little more time in Osaka. We opted to switch out our day in Osaka with Nara since a friend said it would be nice out there. Another night in Osaka also would've been nice to try out more foods.
- Kobe is another place I regret not going to. That mouth watering, butter-like, quality beef lingers as an item I still have not been able to check off. I couldn't include it due to the lack of days I had but if this is your priority, you should definitely try to fit it in.
- Koyasan (Mount Koya) was another option as a day trip from Osaka but seemed too ambitious as a day trip.
- Outside of Tokyo, I also thought about doing Yokohama or Kamakura but ultimately I chose Hakone because I wanted a more authentic onsen experience.
To Know Before You Go
These are tips and tricks I learned along the way and things I wish I knew before I went to Japan.
Overall
- JR Pass rundown is pretty much a must-have if you're going to be travelling between major cities in Japan.
- If there's one site you need to know when travelling with a JR Pass is www.hyperdia.com. First of all it's English friendly so no need to decode it. This is an excellent page to figure out the train schedules and since you know the Japanese railway system runs like clockwork you don't need to worry about whether it'll be early or late. I used this on many occasions during the trip to figure out the most effective trains to take to get from point A to B. For example when going from Kyoto to Hiroshima most of the itineraries involved a transfer in Osaka which would waste time. I played around with different departure times and eventually found a direct Shinkansen that ran from Kyoto to Osaka and then to Hiroshima. No transfer required = less time = more sleep on the train.
- ATM's: If you have a foreign debit card like I did, you're going to run into problems withdrawing from normal legit bank ATM's. For some reason these machines don't take foreign cards. The only machine that worked for me the entire trip was the 7-Eleven. This one worked all the time. So don't worry…your card didn't get locked. It's the bank's problem. Just go over to any 7-Eleven which won't be hard to find and you'll be good to go.
- Need baggage delivery service? Find Yamato either at the airport or anywhere in major cities to get it done. Fast, simple and reliable. You can either use this service to ship bags from the airport to a city ahead of you so you don't have to lug it around while taking the train. You can also do what I did and ship my larger luggage piece to my last destination in Japan.
City: Tokyo
You may also like
Tsukiji Fish Market
The bottom line is you have to wake up really early to even make it to the tuna auction. They recently changed the rules so that only 120 people are allowed in each day split over two time slots (5:25AM and 5:50AM). The second time we went to the fish market we made it there just after 4AM and we were already #78 and #79. The experience is quite worth it but you'll see the details in one of my last blogs from Tokyo.
Also make sure you make it to the restaurants there. Sushi Dai and Daiwa are the go-to places but expect to line up. If you failed at going to the auction you might as well go straight to the restaurants.
Seafood Intermediate Wholesaler's Area – This place is only open after 9AM to 11AM. It's also worth it to do this section if you time everything well. It's pretty interesting to see the comings and goings of fishermen, shop owners and fresh seafood.
AGAIN, if you want to do the tuna auction make sure you get there by 4AM. This is no longer a hidden gem and they've restricted it to 120 people per day so if you only have chance to try this make it count and go early. You'll be damn tired but the experience is totally worth it. You won't see anything like this anywhere else.
You won't see anything like this anywhere else.
Restaurant reservations – For a lot of the well known restaurants in Tokyo it's important to make reservations a day in advance. We did this for the entire trip and didn't run into any problems (except when we were late).
Harajuku is a must-visit area of Tokyo. Tons of fun. You will not be disappointed.
Hato Bus – Locals use it to take visitors around the city and tourists use it too. This is the company you want to go with if you want high quality tours that don't cost a great deal but take you to main attractions and places you never would have gone to if you were on your own. You also save the hassle of figuring out the public transportation and so you can have a more carefree day on the bus and following a guide. What makes it a great deal is that it also comes with a fantastic lunch.
If you're planning on taking a Hato Bus make sure you plan around those itinerary items so you don't re-do anything.
If you want to go up a free building, the Tokyo Metropolitan Government Building is the one you want to go to. I wouldn't highly recommend it because of limited views and it being an older building, but free is free right?
If there's one shrine you want to go to in Tokyo, I would recommend Meiji Shrine. My #2 would probably be the one in Asakusa.
Gonpachi is a must-do restaurant in Tokyo. Make reservations! It's the place that inspired the restaurant scene in Kill Bill.
If you want to see Lolita girls in Harajuku make sure you go on the weekend.
Shabusen was on my friend's list of restaurants but out of everything we tried I think we were the most disappointed with this one so you can probably skip it.
Odaiba – I wouldn't exactly recommend Odaiba to first time visitors of Tokyo but I can see it being a cool area to hang out as more of a local for shopping and entertainment arcades. I saw some tour groups in the area but honestly there are better places to spend your time.
City: Osaka
Hostels are not the easiest to find in Japan but Hostel 64 Osaka was recommended by my Japanese friend and it sure was a winner. Highly recommended. It has many of the hostel qualities but out of all hostels I have ever stayed at this has to be #1.
Come to Osaka for the food. There's just so many options here and things seem more accessible here than in Tokyo.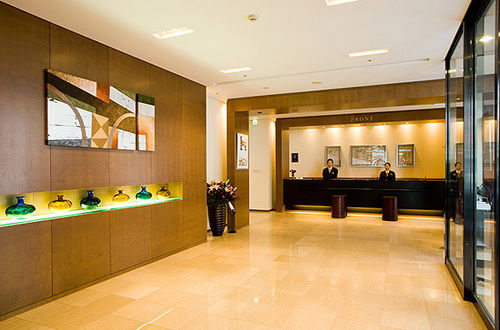 You may also like
Guided City Tour in Hiroshima
Rental Ski Equipment in Hakuba Ski Resort
City: Nara
Without seeing much of Osaka outside of Dotonbori, I can't really say whether Nara was better than Osaka or not but it's definitely a side trip worth doing. The deer experience alone made it worthwhile.
City: Kyoto
Definitely try out a ryokan while you're in Kyoto. For something on the budget side of things Ryokan Shimizu is perfect. It's clean, it has it's own en-suite bathroom and is close to transportation. Get the ryokan experience for a fraction of the cost.
You can easily spend a full day in the Higashiyama Area and I would highly recommend it if you have 2 days to work with.
In planning this day in Kyoto, one thing I knew I wanted to do was put Fushimi Inari at the end of the day. What you'll realize with temples/shrines/castles etc. in Japan is that most of them close around 4PM-5PM. For a tight day like ours and not wanting to run the risk of being shut out of any places it made sense to do the castles/temples/shrines earlier and then do Fushimi Inari at the end because that is the only place that actually doesn't have a closing time.
For the photographers out there, Fushimi Inari is absolutely stunning for photos. I wasn't so sure they'd turn out well but I'm happy with a lot of my shots.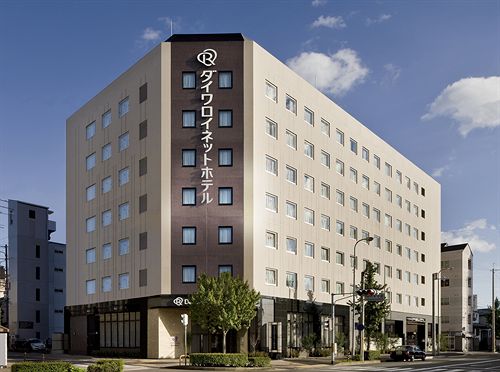 You may also like
Rental Ski Equipment in Hakuba Ski Resort
City: Hiroshima
Photography at Miyajima – One thing that people said about photographing Miyajima and the floating torii was that you have to decide whether you want to shoot it with the tide up or down. I didn't have the luxury of choosing when I wanted to go so this was a non-factor for me but if you want to shoot it at high tide go in the morning. If you want to see it at low tide and be able to walk right up to the gate you want to be there in the late afternoon. Of course the time of the year also matters but I believe the tide trend should stay the same.
Hiroshima is definitely something not to miss if you're going to be in the Osaka region. Even if you're not a WWII history buff, the atomic bomb history is thoroughly interesting and of course Miyajima is beautiful.
You may also like
The A-bomb monuments/museums/park can easily be done in half a day so if you have a FULL day in Hiroshima you can easily do both the atomic bomb sights and Miyajima.
Photo Highlights
Feast your eyes!
City: Hakone
Hakone Free Pass – If you're going to be going to Hakone and going to do the round-the-city tour like we did, this is the one to get. 5000 JPY can't be beat. Get an earlier start than we did and in one day you can pretty much see all the main sights and activities in Hakone.
You don't necessarily have to go to Hakone for hot springs as there are a lot of good ones in Tokyo and in other cities nearby so do your research. We were hoping to catch a glimpse of Mt. Fuji since we weren't heading there on our own so this seemed to make the most sense.
Hot Springs – Do your research beforehand and if you're not sure ask your concierge if you have any questions or get them to call the places themselves to get the answers. Couple hot springs rooms are rare in Hakone anyways. Tenzan had them available but they are only available for 2 hour slots and you can only reserve them when you are on-site. There are only 3 or 4 of these types of rooms but you only get one temperature hot spring pool and that's it. We figured that this would be too tight for us and we'd lose out on the true Japanese hot spring experience.