Hannah recommends you:
Amsterdam in Winter and Spring
#Amsterdam is such a pretty city not only in Spring but also in Winter. You are welcome to enjoy this stunning city in a tourist free season and discover its #bars, #museums, and #shops.
---
There is nothing like meandering around Amsterdam on a sunny winters day. There's nothing like meandering round Amsterdam full stop. Despite the bicycles everywhere, as long as you familiarise yourself with the cycle/pedestrian etiquette, walking around the 'dam is a dream.
I have visited Amsterdam a few times now, and find it perfect for a long weekend or short break… however I find it better in the fall or spring because even though you are playing russian-roulette with the weather, you get the benefit of fewer tourists! We now make an annual pilgrimage in December, as the weather is generally crisp and the christmas markets and festivities are in full swing – it is quite magical.

Places to Stay
I like the Museum Quarter – it is lush and green and full of museums… and only a short walk over to the best drinking/ eating spots. Forget the red light district, forget the commercialised mcdonalds-filled streets by the station… head south! We often stay at the NH Museum Quarter, they are reasonably priced and offer beautiful rooms.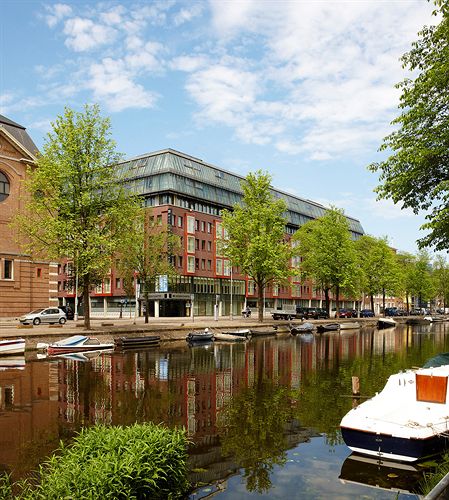 You may also like
The Budget Trianon hotel next to the concert hall provides dorm beds and budget rooms if that's what you are after.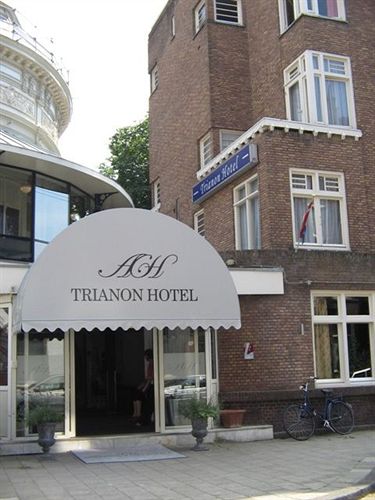 You may also like
I like the Museum Quarter – it is lush and green and full of museums
Food & Drink
I'm not going to talk about the usual things to do in Amsterdam – after all, that's what TripAdvisor is for… I'm going to talk about places I have been and enjoyed. Ok, so they are mostly bars… but still…
de Admiraal tasting room – van Wees distillery
I'm not going to lie, this place is one of my favourite bars in the world. I had read about it before my first visit and upon arriving had spent 4 hours tasting every kind of old and young jenever and eating beautiful meat and cheeses and generally being all kinds of happy. Located at Herengracht 319, drop in about mid-afternoon after visiting Anne Frank's house and get a good seat at the bar before it gets too busy! The old cat that lives there will give you a good cuddle too, if you're that way inclined.
Restaurant Bouf
I've never actually been here, but a good friend raves about it. We tried to get a table here last time we visited, and the waiting time was over 1 hour! I recommend booking via their website, or not minding a long wait at their bar (which is rammed on the weekends). Apparently my friend once jumped on a plane from Edinburgh just to come here… so, it can't be half bad eh!
House of Bols
Across the road from the Stedelijk is the Bols factory shop. It may be targeted at the tourists and hen parties, but it is quite a lot of fun. It is here that upon receiving my complimentary drinks (2 shots and 2 cocktails), that I stumbled upon a fantastic liqueur combination by accidentally mixing chocolate and orange, creating the jaffa cake shot! It's a good laugh to kick off a night out and the bartenders are a hoot.
Cafe Het Hok
This little bar on Leidsekruisstraat (near to the Bourbon Street Bar) is super laid back and has great bar snacks (bitterballen etc.) You can play chess, drink cheap beer, and they serve something called a 'wiener melange'… you can't ask for more than that, right?
Bourbon Street bar
Bourbon Street is a live music venue on Leidsekruisstraat 8, and even though there is a cover charge, the calibre of the acts is fantastic. It's all rock n' roll covers on the weekend, but the place has great atmosphere. It gets really fuckin' busy on the weekends though, so only tackle this one if you want to get sweaty and squashed.
Verhulst
Verhulst is in the gorgeous wee fashion district behind the opera house – full of boutiques and excellent eateries, it is off the beaten track, but bloody wonderful!
Shopping
HEMA
Hema stands for Hollandsche Eenheidsprijzen Maatschappij Amsterdam, "Dutch Standard Prices Company Amsterdam" (aren't you glad they shortened it?). It's a fantastic Dutch department store. They do wonderful photo albums and craft stuff, as well as home decor. There are 3 stores in central Amsterdam, but I find the one on Kalverstraat 212 the most convenient.
de Bijenkorf
Fancy a bit of Hermes or Prada? Hit de Bijenkorf on Dam Square… it's full of bling and perfectly manicured sales people and gold trimmings. Don't go there if you are poor.
Albert Heijn supermarkets
AH supermarkets are everywhere, including ingenious places like UNDER the museumplein (entrance opposite the concert hall). Great if you are on a budget and need to economise. Their own brand chocolate spread is worth the visit alone, and is, incidentally, vegan.
Wandering
After wandering up the museumplein, walk through the archway that takes you through the Rijksmuseum (visit the Rijksmuseum too ;-))… cross over two canals at Spiegelgracht, take a left and wander through the restaurant and hash bar-filled streets to Leidseplein. Head north and wander up and down Prinsengracht, Keizersgracht, Herengracht and Singel… finding your way to de Admiraal after a long day of doing nothing and eating and drinking.
Oh, and if you get time, go to the Stedelijk museum – it has some incredibly smart and well put-together contemporary exhibitions, and the building is a work of modern art in itself.

I amsterdam
This started as marketing campaign for the city of Amsterdam, but quickly became an iconic photo point. Go on, indulge yourself, stand in/on one of the letters and have your picture taken.