Sharon recommends you:
Tuscany Travels
I had a great time in #Lucca #Italy and didn't want to return home. I loved having the opportunity for #relaxation in the awesome hotel we chose and of course, #foodanddrink were the best.
---
The Hotel President in Viareggio is an ideal base if you wish to travel around Tuscany. It is located on the promenade, slap bang in the centre. We splashed out on a sea view room as it was our Silver Wedding Anniversary. It was well worth it. Sitting on the balcony, people watching, whilst sipping a glass of Chianti, after a hard day's exploring was fantastic.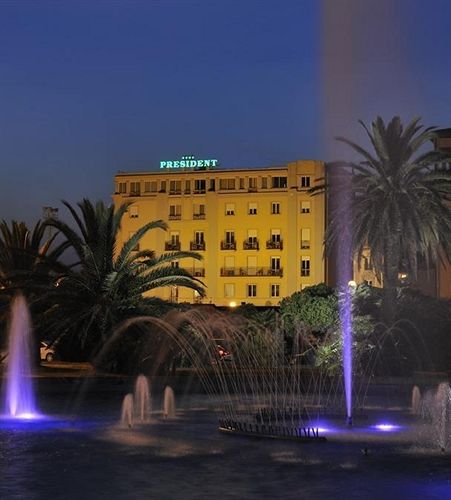 You may also like
Leaning Tower of Pisa Tour
Viareggio is a lovely typical Italian resort with beach clubs strung along the beach like a row of pearls. We used the Bagno Irene beach club which was recommended by the hotel. We spent two days relaxing there, in between being sightseeing machines, The Italians have bathing on the beach down to a fine art with every convenience you need close to hand. It's a fabulous system. We also enjoyed a lovely leisurely lunch at Bagno Irene. Everyone was friendly and helpful.
We loved strolling along the Promenade in Viareggio admiring the Art Deco style buildings, stopping for a coffee and indulging in some retail therapy.
  We loved strolling along the Promenade in Viareggio  
The best spot to view the sunset is from the roof terrace bar on the Palace Hotel and if you wish to taste the best lasagne ever (and I am quite an aficionado having conducted extensive research) then book a table at Ristorante Casablana.
Hotel President is a 15 minute walk from the railway station from which you can easily explore all of Tuscany's big hitters. We travelled to Pisa, a lovely town which is excellent for strolling and exploring the medieval Borgo Stretto district. Of course we had to go to the Field of Miracles to gawp at the Leaning Tower and take the obligatory photo pretending to hold it up.

Lucca, with its impressive walls to walk around, was gorgeous, and Riomaggiore in the Cinque Terre was impossibly picturesque. Yes I know I am waxing lyrical but I promise I'm not exaggerating.
The bedroom in Hotel President was clean and well appointed but the hotel's forte was the friendliness of the staff. They always wore a smile and couldn't do enough to help.
Another big plus was the vast choice at breakfast. As well as the usual suspects of bread, croissants, cold meats, fruit, cheeses, there were a la carte items at no extra cost. These included omelettes, mochachino coffee, poached eggs, pancakes and more. I can especially recommend the American style French toast which was worth every calorie.
  worth every calorie.  
The plush bar is also worth a mention, great for a "one for the road" drink before heading to bed.
Our whole experience was so fabulous that I had to be dragged away from our balcony and our view of the iconic clock on the promenade on our last day! Picking hotels can sometimes be a lottery but we certainly struck it lucky with the President. Don't take our word for it, try it out. Just remember though – that balcony is mine and one day I will be returning to claim it!