Vicky recommends you:
The Beautiful Secrets Aura in Cozumel, Mexico
Great service, beautiful location, pure #relaxation, lots of love, and memories created that I will cherish forever. What can you ask more from a #resort? I will for sure be returning to Secrets Aura in #Cozumel, #Mexico!
---
I recently visited Secrets Aura in Cozumel, Mexico. The resort was absolutely amazing. We felt special just walking in the front door. As we were waiting for check-in, we were greeted with friendly smiles and a cool drink along with a cool cloth. After getting our room key, we were escorted to our swim out suite on the ground floor which opened up to the lazy river wondering the property.
We felt special just walking in the front door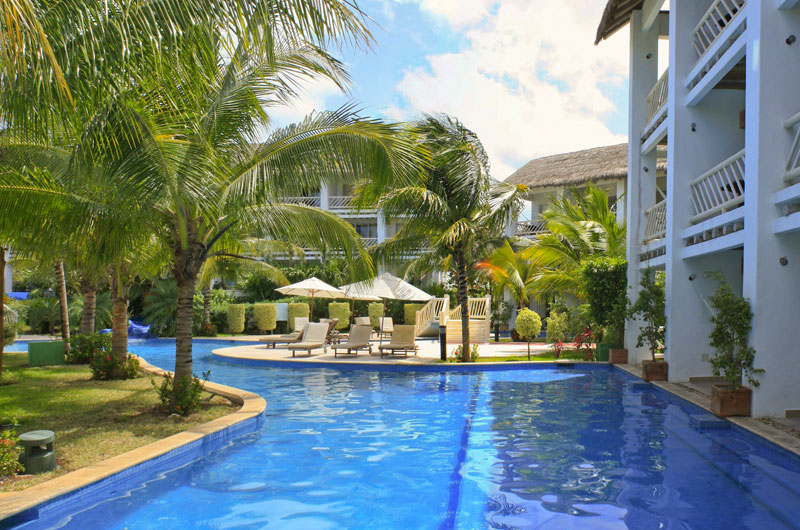 You may also like
Cozumel Marine Turtle Observation & Baby Liberation
Riviera Maya's Crystal Museum Exploration
There was an Apple Vacations desk where we could book our tours right there in the lobby. It was nice to not have to plan all of that in advance if you didn't want to.
I have to say that the staff was amazing. From the second day at the resort, the staff from the bartender to the waiter knew our names and treated us like good friends. They knew our breakfast preferences and even served us cheesecake on the beach. I had a neck pillow shaped like an elephant and our room service staff even made one of our towels shaped into another elephant and sat them together on the bed when we came back to the room later that night.
The best evening of the trip was when my fiance booked a private dinner on the pier. We had a private waiter that evening and when dessert came, he proposed. Who wouldn't say yes in such a magical place?
Who wouldn't say yes in such a magical place?
We took a day trip to see the sights like the Mayan ruins, tequila factory and the lighthouse. You could climb to the top and see for miles down the coast. It was beautiful! There was a lunch break at a cute little shanty on the beach.
Overall, the trip was amazing and I cannot wait to return!